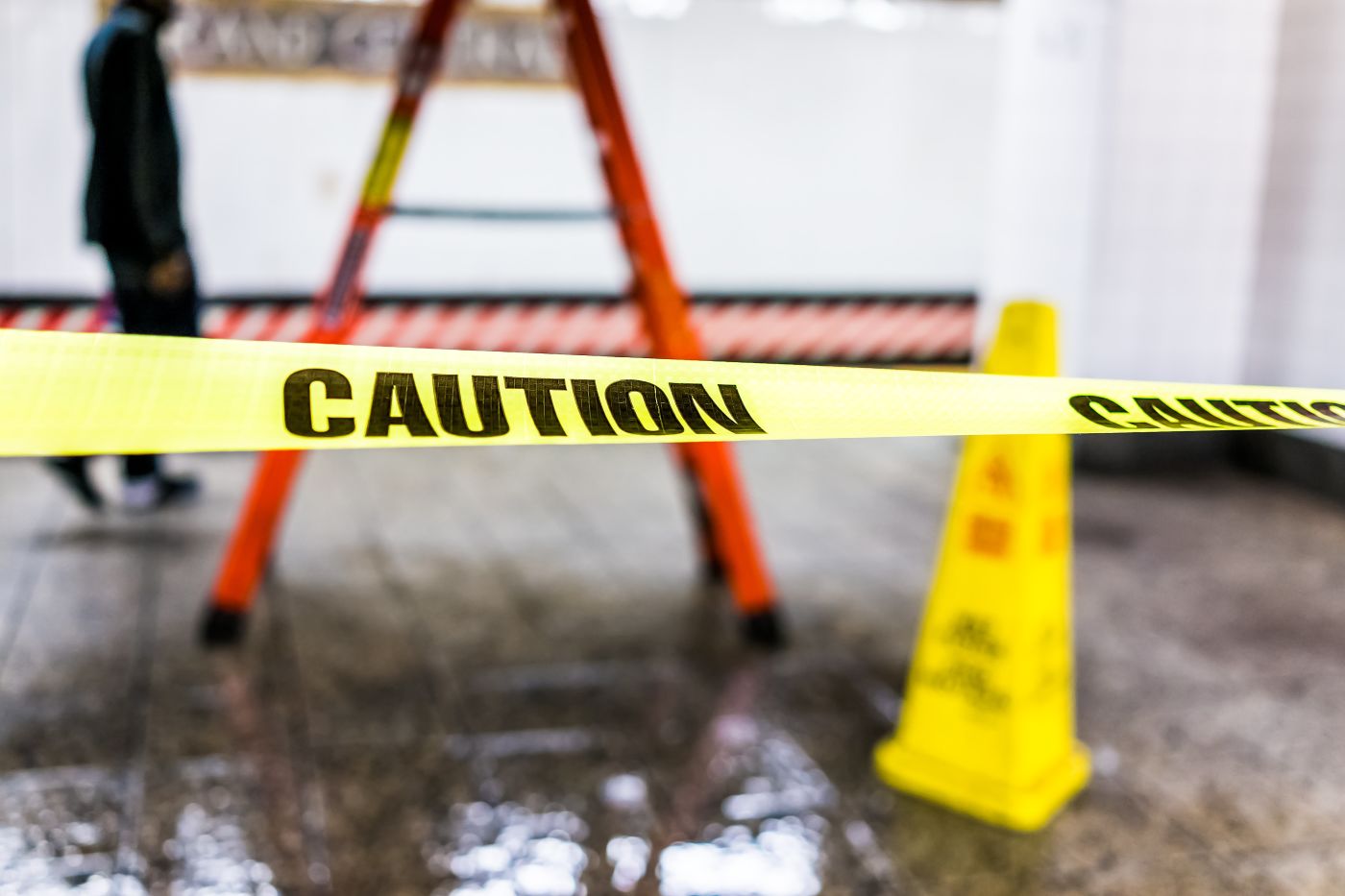 WHO IS AT FAULT WHEN
I SLIP AND FALL ON THE ICE?
---
The Occupational Safety and Health Administration (OSHA), the federal agency tasked with establishing and enforcing safe and healthy workplace practices and standards, annually releases a list of the nation's "Top Ten Safety Violations." Invariably, the list is topped by slips, trips and falls.
But what if you slip or fall and injure yourself on an icy or snowy surface, an all-too-common condition in the wintry Northeast? Is the property owner liable for your accident and resulting injuries? Do you share some responsibility?
If you find yourself suffering from an icy surface injury, contact the Law Office of James A. Maniatis. I will take charge of your claim, negotiating with the insurance company and formulating the best possible legal strategy to secure the just compensation you deserve. I represent clients in Shrewsbury, Southborough, Webster, and throughout the Commonwealth of Massachusetts. Call today for a free consultation.
PREMISES LIABILITY LAW
IN MASSACHUSETTS
If you own property in Massachusetts, as in all states, you are legally responsible for any unsafe conditions your property may present. In short, state law mandates a "duty of care" to maintain safe conditions and to warn others if potentially hazardous obstacles exist (by posting warning signs or personally informing them).
This is what is known as Premises Liability Law. Massachusetts, as do many other states, classifies visitors to one's property into three categories: licensees, invitees, and trespassers. Licensees are social guests, invitees those there to conduct business, and trespassers are those who have no legal right to enter your property.
Licensees and invitees are entitled to a reasonable duty of care, and thus can sue the property owner for injuries. Trespassers cannot usually take legal action unless the owner deliberately or willfully harms them.
Hazardous or unsafe conditions generally include wet floors, cracked pavement, uneven steps, toxic fumes or chemicals, and even poor lighting. What about icy surfaces? This particularly affects owners of business properties and landlords who own rental units. They have a duty under the state Sanitary Code to remove ice and snow from driveways, common entrances, and walkways.
Remember that a property owner's duty of care must be reasonable. If the snow just fell and turned to ice, it is not reasonable to expect its instant cleanup. If the hazardous condition persists because of the owner's negligence or lack of care, then liability can be assigned. Standards of cleanup vary city by city.
DETERMINING LIABILITY
IN WINTER WEATHER CONDITIONS
Property owners lost a longstanding defense mechanism in 2010 when the Massachusetts Supreme Court threw out what is known as the "natural accumulation rule." This widely used rule in some other states relieves property owners of liability when the accumulation of ice and snow is "natural." The high court, however, ruled that it is nearly impossible to distinguish between natural and unnatural accumulations and thus nixed the rule entirely.
Property owners now have a reasonable duty of care to keep their property safe regardless of the source of the hazard, be it nature or another cause.
What about icy conditions on public sidewalks? Government entities are largely immune from liability, as laws and regulations hold the owner of the property fronting the sidewalk responsible for its care. Even on public land such as parks, liability is limited. If injured, you must prove that the icy condition was left unreasonably unsafe before you can seek a claim. Even then, there are administratively challenging claim-filing procedures to be met.
In Massachusetts, no one standard exists regarding the plowing and salting of ice and snow. Cities set their own standards. Boston requires cleanup within three hours of the end of a storm, but in Newton, it's 12 hours and in Waltham, it's 24 hours (and only applies to limited parts of the city).
The bottom line is that for a claim to be successful, the claimant must prove that reasonable care was ignored – that the property owner was negligent.
WHO IS REALLY AT FAULT?
YOUR CHANCES AT COMPENSATION
You just sustained a fairly serious injury by slipping and falling on a sidewalk in front of a business you were visiting. You file a claim with the owner's insurance company, and negotiations begin. The insurance adjusters may legally claim that you were partially or fully to blame. Perhaps you didn't exert the necessary caution, or were wearing shoes unsuited for the weather, or were in no physical condition to be navigating an icy surface. Did you cause any part or all of your injury because of these choices or actions?
This is where the modified comparative negligence rule comes into play. If the adjusters, or lawyers in court, can prove you had some or total responsibility for the accident, your claim can be reduced or denied. If it's determined you were 20 percent responsible, your award will be reduced by that percentage, say from $20,000 to $16,000. If you're found more than 50 percent responsible, you will not be eligible for compensation.
EXPERIENCED REPRESENTATION AT
THE LAW OFFICE OF JAMES A. MANIATIS
Property owners carry premises liability insurance for slips and falls and other accidents, but once you file a claim, the insurance adjusters will do everything to limit their company's liability. If you negotiate with them on your own, chances are they'll low ball you and even get you to sign a release from future liability should further medical expenses arise.
Don't give in, but seek the professional legal help that you deserve. In addition to the cities of Shrewsbury, Southborough, and Webster, I also serve clients throughout the Commonwealth of Massachusetts, including Grafton, Westborough, Boylston, Oxford, and elsewhere.
I have helped people with personal injury claims achieve what I call "maximum recovery." In other words, I strive to employ the best possible strategy to get you the compensation you deserve for your medical expenses, lost income, and pain and suffering.
Contact me today at the Law Offices of James A. Maniatis. Your initial consultation is free, and I will meet with you at your convenience — in my office, your home, or even the hospital.