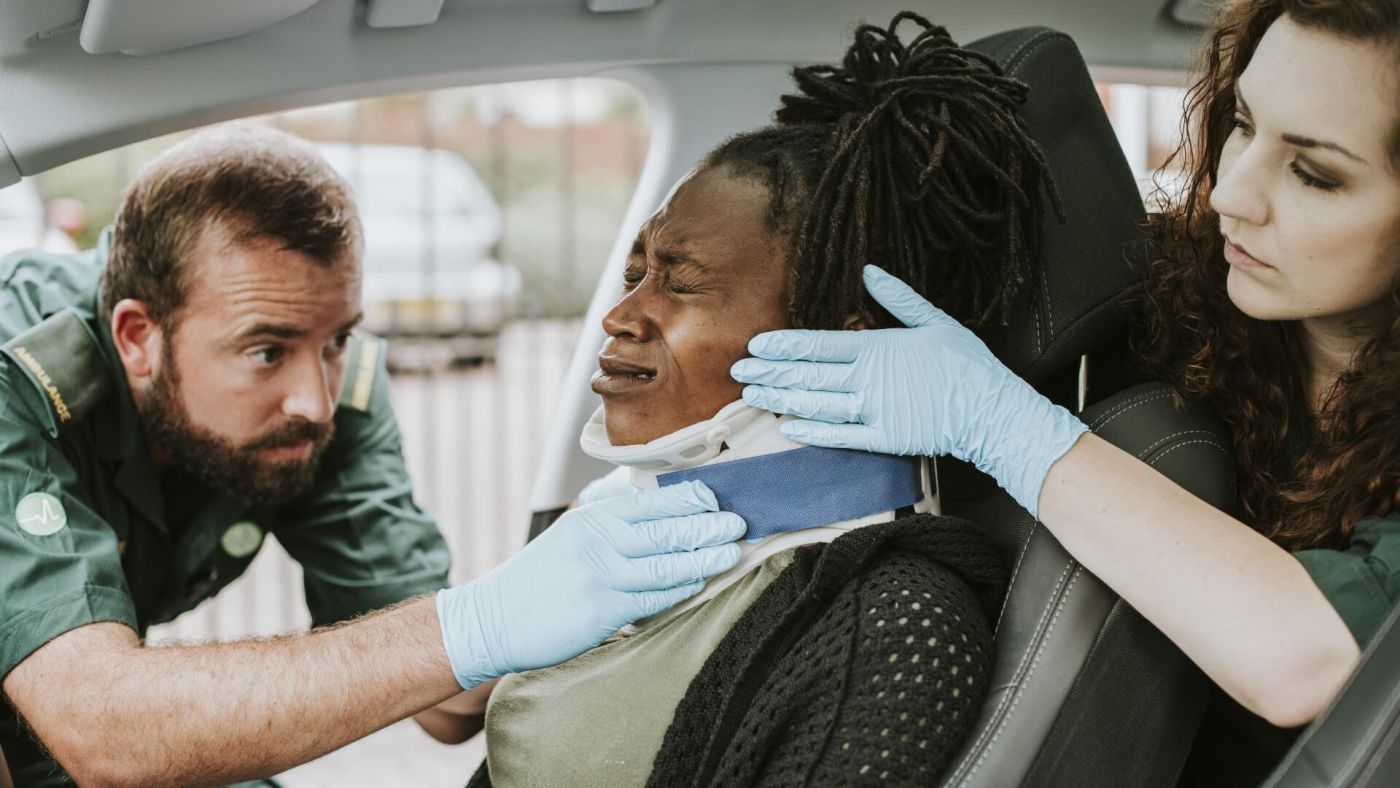 WHAT TO DO AS AN
INJURED PASSENGER
---
According to the CDC, each year in the United States, about three million people are non-fatally injured in motor vehicle crashes. Many of these injuries are sustained by passengers in vehicles, who likely had little to no control over the accident. If you have been injured in a car accident as a passenger in Massachusetts, you may be facing the emotional and physical trials of recovery, as well as feeling unsure of what steps you should take next.
A good place to start is to contact an experienced personal injury attorney. At the Law Office of James A. Maniatis, you can rest assured that you will be in compassionate and confident hands while we work together to resolve your case and help you fight for fair compensation. We have offices in Shrewsbury, Southborough, Webster, and represent clients in surrounding communities and throughout the Commonwealth of Massachusetts.
UNDERSTANDING THE NO-FAULT SYSTEM
The state of Massachusetts operates under the "no-fault" system. This means that if you have been injured in a car accident, you will typically only be able to seek compensation by filing a claim under your own insurance policy.
There are, however, some instances in which you can pursue a claim or even file a lawsuit against another party. You can take legal action against the driver who was at-fault for the accident if your case meets the following requirements:
Your medical expenses exceed $2,000; or

Your injuries have caused you to lose your sight or hearing, suffer permanent or serious disfigurement, or break a bone.
Since the injury aspect of these requirements is quite broad, there is ample room for negotiation and flexibility.
FILING A CLAIM
Under the no-fault system In Massachusetts, if you were involved in an accident, then you will file a claim for Personal Injury Protection (PIP) Benefits. These cover medical bills and lost wages due to the accident. As a passenger, you would make a passenger claim for PIP benefits under the insurance policy of the owner of the vehicle in which you were injured.
If you can step outside of the no-fault system, then you can file a third-party liability claim or a personal injury lawsuit against the driver who is considered at-fault, which you will need to determine. If you are considering filing a personal injury lawsuit, then you have 3 years after the date of your accident to file.
DETERMINING THE AT-FAULT DRIVER
The driver of a vehicle involved in an accident in Massachusetts is considered at-fault if the insurance company:
Determines the driver is more than 50% at fault;

Pays out more than $1000 on the claim; and

Determines that the driver falls into one of the standard-of-fault categories set forth in Division of Insurance regulation 211 CMR 74.00.
Where a driver is determined at-fault, the injured parties may also be able to collect compensation for pain and suffering, as well as other non-economic damages.
WHAT IS YOUR LIABILITY
AS A PASSENGER?
As a passenger in a vehicle that has been in an accident, most of the time you will not be found liable. However, there are cases in which you may be. For example, if you, as a passenger, grab the steering wheel for any reason, and this results in an accident, then you are considered a "driver" in this scenario. Now, you may be found to be at fault.
Additionally, comparative fault comes into question when you are attempting to understand how much compensation you are eligible to receive. In Massachusetts, you can only recover damages if your share of the blame for the accident was less than 51%. Your compensation is also reduced in accordance with your determined share of the blame, whether you were the driver or a passenger. So, if you are awarded $50,000 in damages but are found 10% at-fault for the accident, then your damages awarded are reduced by 10%.
HOW A PERSONAL INJURY
ATTORNEY CAN HELP
As an experienced personal injury attorney, I am prepared to help you fight for the compensation that you deserve. I understand the personal injury laws specific to Massachusetts and I will use that knowledge to negotiate with insurance companies, assist in determining fault, and if necessary, represent you in court. Contact the Law Office of James Maniatis today for a free consultation. I'm proud to serve clients in Shrewsbury, Southborough, Webster, Westborough, Northborough, Grafton, and surrounding areas throughout Massachusetts.