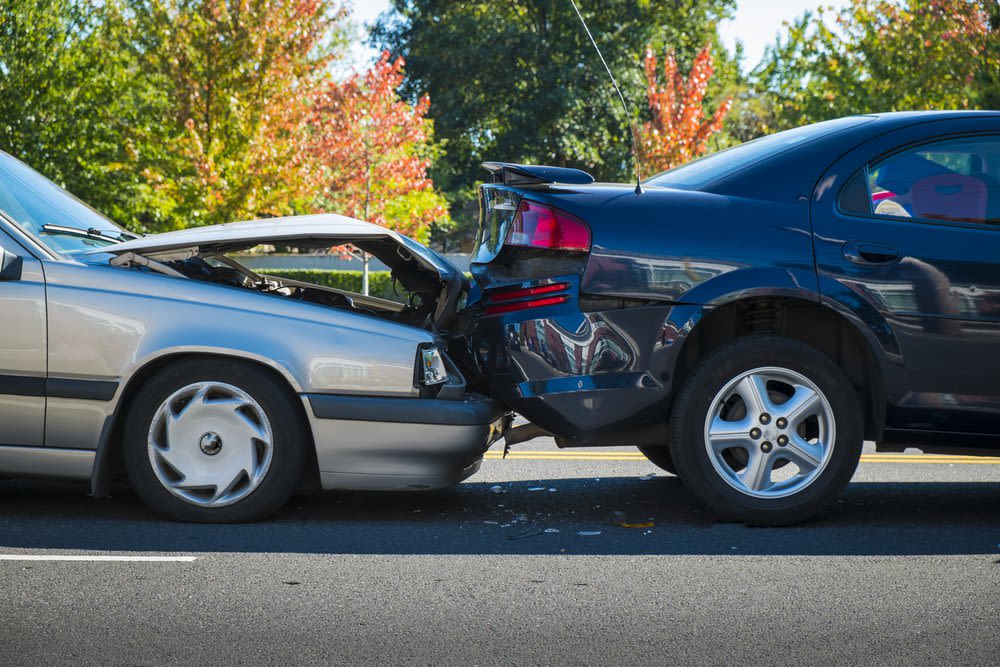 WHAT TO DO
AFTER A CAR ACCIDENT
---
The time period after a car accident can be extremely confusing. You're flustered, upset, and you may be injured. It can be difficult to determine what to do next. However, the steps you take immediately after your accident can affect your ability to recover damages. As a personal injury attorney, I'm well versed in post-accident procedures and am here to help you every step of the way.
If you've been hurt in a car accident, you may be entitled to compensation for your injuries and damages. I have the experience and resources necessary to help you fight for fair compensation. Contact the Law Office of James Maniatis for a free consultation. I represent clients in Shrewsbury, Southborough, and Webster, Massachusetts, and in the surrounding areas of Westborough, Northborough, Grafton, Boylston, Millbury, Upton, Dudley, Oxford, Southbridge, and Charlton. I also represent clients from all towns and cities throughout Massachusetts.
STEPS TO TAKE AFTER AN ACCIDENT
After an accident, the steps you take can impact your personal injury case. Make sure that you:
1. CHECK FOR INJURIES
If you or any of your passengers are injured, call 911 for help immediately, and tell the operator you need medical assistance.
2. PULL YOUR VEHICLE OVER, IF POSSIBLE
If you are able, move your vehicle to a safe spot away from traffic. Shift your vehicle into park, and turn on your hazard lights. Use safety cones or warning triangles if you have access to them.
3. CALL THE POLICE
Even if the accident is minor, police involvement is important. The responding officers will fill out an accident report and document the scene, which can be helpful to you when filing an insurance claim. A police report will also help establish fault.
Massachusetts General Law (M.G.L) Chapter 90, Section 26 requires any person who was operating a motor vehicle at the time of a crash to complete a Motor Vehicle Crash Operator Report form if:
Anyone was killed,

Anyone was injured, or

There was damage in excess of $1,000 to anyone's vehicle or other property.
The report must be filed with the registrar within five days of the accident. A copy of the report must also be sent to the police department having jurisdiction over the location of the accident. The report is not required while any person is physically incapable of doing so.
4. COLLECT INFORMATION
Be sure to gather information from all parties involved in the accident. The most important pieces to collect include:
Drivers' and passengers' names and contact information

Vehicle descriptions (make, model, year)

Drivers' license numbers and license plate numbers

Insurance companies and policy numbers

Eyewitnesses' names and contact information

Accident scene location and/or address

Police officers' names and badge numbers
Other helpful tips to keep in mind when involved in a motor vehicle accident:
Take photos of all vehicles involved as well as the scene of the accident, if it is safe to do so. These can be used as evidence when filing your insurance claim.

Do not sign any document unless it is to be used by the police or your insurance agent.

Be courteous to others involved, but do not admit fault, even if you think you are to blame.
Make sure to obtain a copy of both the police report and the medical report (if applicable).
5. NOTIFY YOUR INSURANCE COMPANY
It may help you to call your insurance agent while you're still at the scene. That way, he or she can tell you exactly what information is needed to process your claim and what to expect during the claims process.
6. HIRE AN ATTORNEY
While not required, consulting an attorney after a car accident could help you receive the compensation you deserve. Compensation can be allotted to cover:
Medical bills

Lost wages

Reduced earning capacity

Diminished quality of life

Punitive damages
An experienced car accident attorney can help determine what damages you are entitled to collect.
POTENTIAL ROADBLOCKS
Potential roadblocks that are common in a personal injury case include:
Uninsured drivers

Failure to consider all costs

Failure to finalize all medical costs before accepting an offer

Accepting a low first settlement offer

The statute of limitations
The statute of limitations in Massachusetts is three years from the date of the accident; however, your insurance provider has no obligation to settle your case before the deadline. A personal injury attorney can help you collect damages before you lose the right to file a lawsuit.
HOW A PERSONAL INJURY ATTORNEY CAN HELP
As your personal injury attorney, I will investigate the circumstances of the accident, gather pertinent documentation, assess your case value, negotiate with insurance adjusters, and if necessary, represent you in court. I am committed to fighting on your behalf because your only burden should be to focus on recovery.
Call the Law Office of James Maniatis today to schedule a free case evaluation. I have offices in Shrewsbury, Southborough, and Webster, Massachusetts and I also serve the surrounding areas of Westborough, Northborough, Grafton, Boylston, Millbury, Upton, Dudley, and Oxford.